Can golf fit into modern
family life?
with Chyloe Kurdas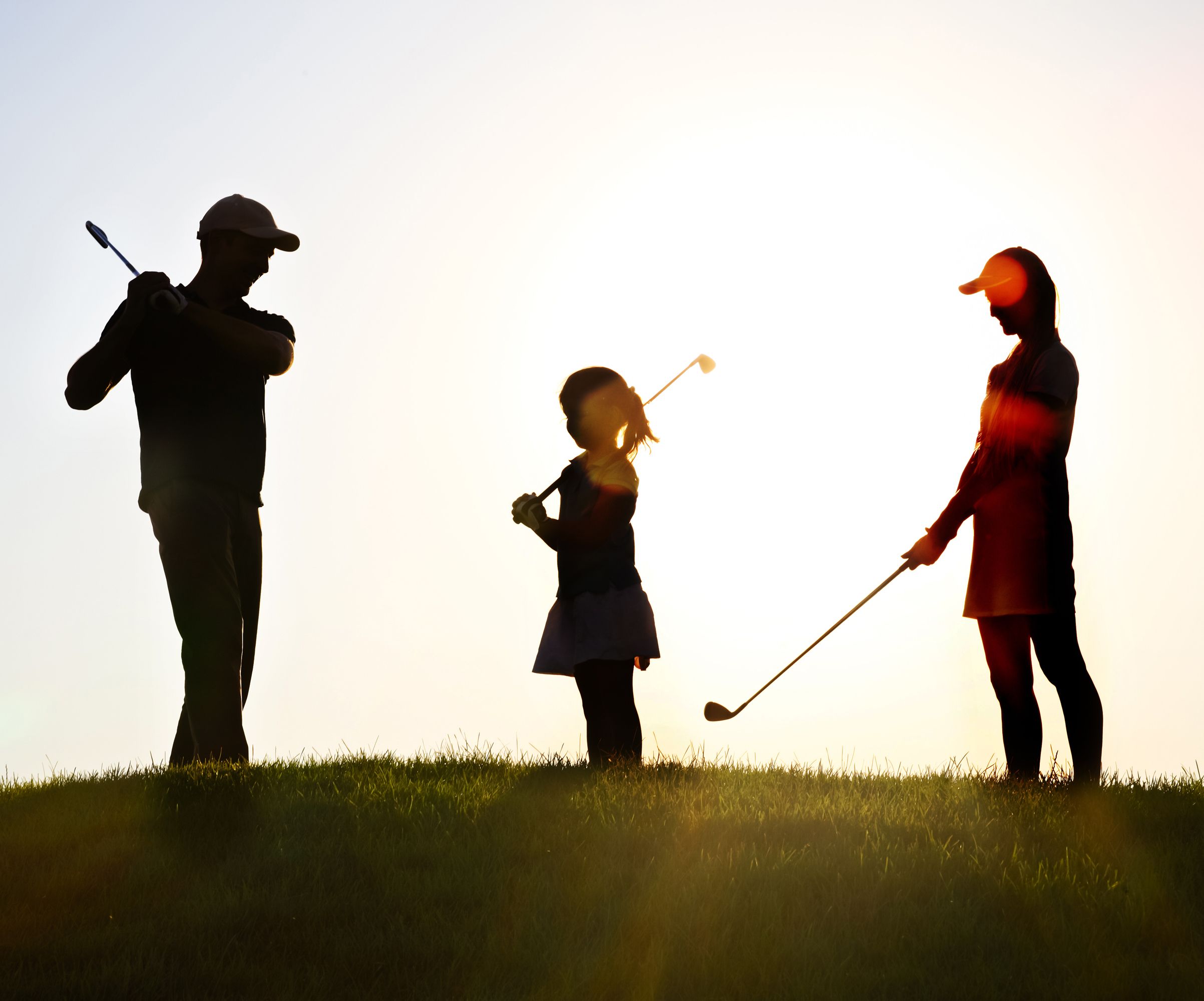 Interview and case studies by Syngenta Growing Golf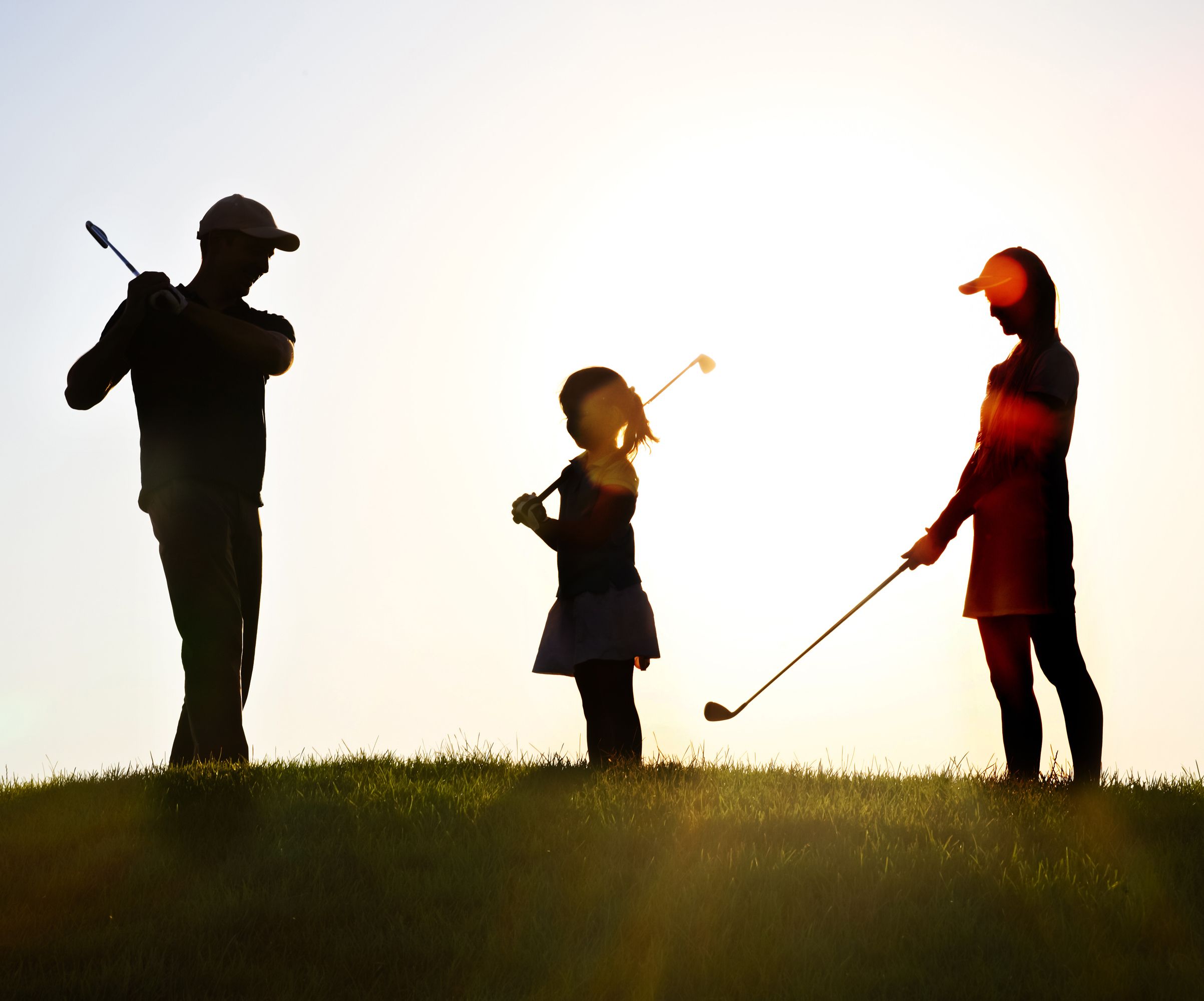 Chyloe Kurdas spent 15 years as an elite Australian Rules footballer.
The daughter of a Turkish immigrant father, she grew up in a multi-cultural community in Australia where girls were typically not especially encouraged to play sport.
Except for Chyloe, whose parents were committed to education and sport, and whose encouragement resulted in their daughter discovering a natural talent for Aussie Rules football.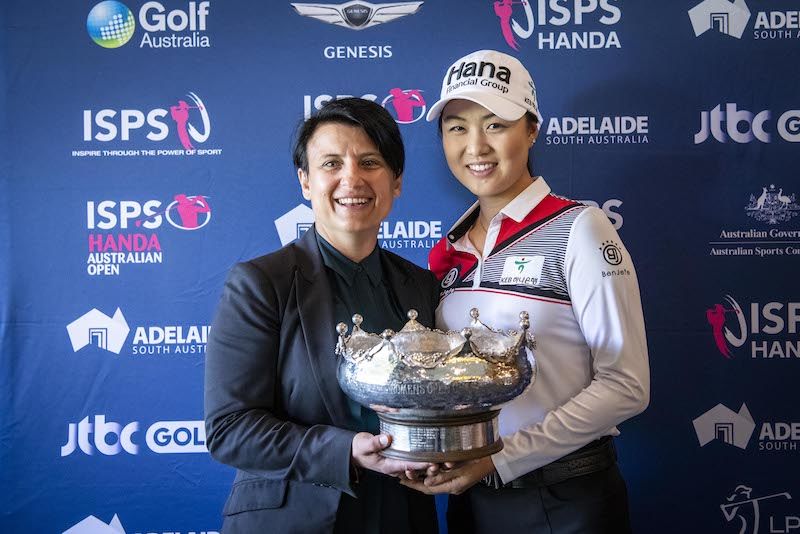 Following a successful playing career, she became AFL Victoria's first Female Football Development Manager, as well as developing studies in health promotion, psychology and education.
Now Chyloe is the Female Engagement Senior Manager for Golf Australia – and has a clear view of where golf has come from and the direction it needs to take next.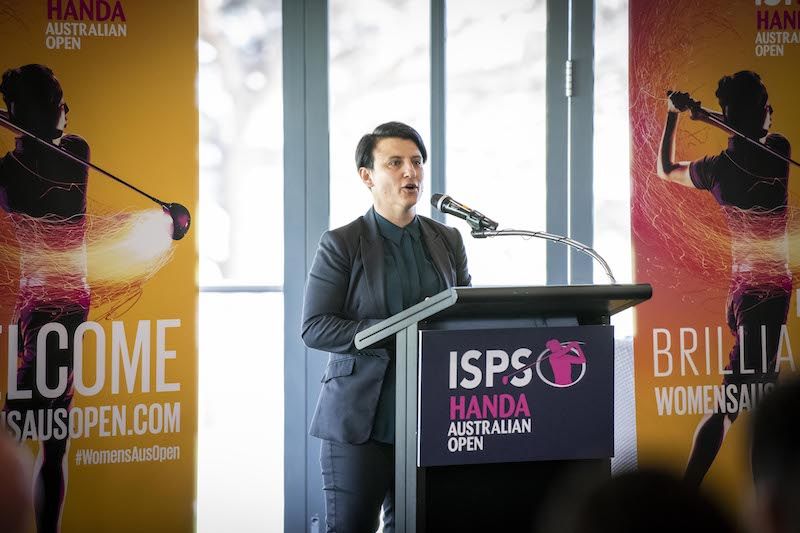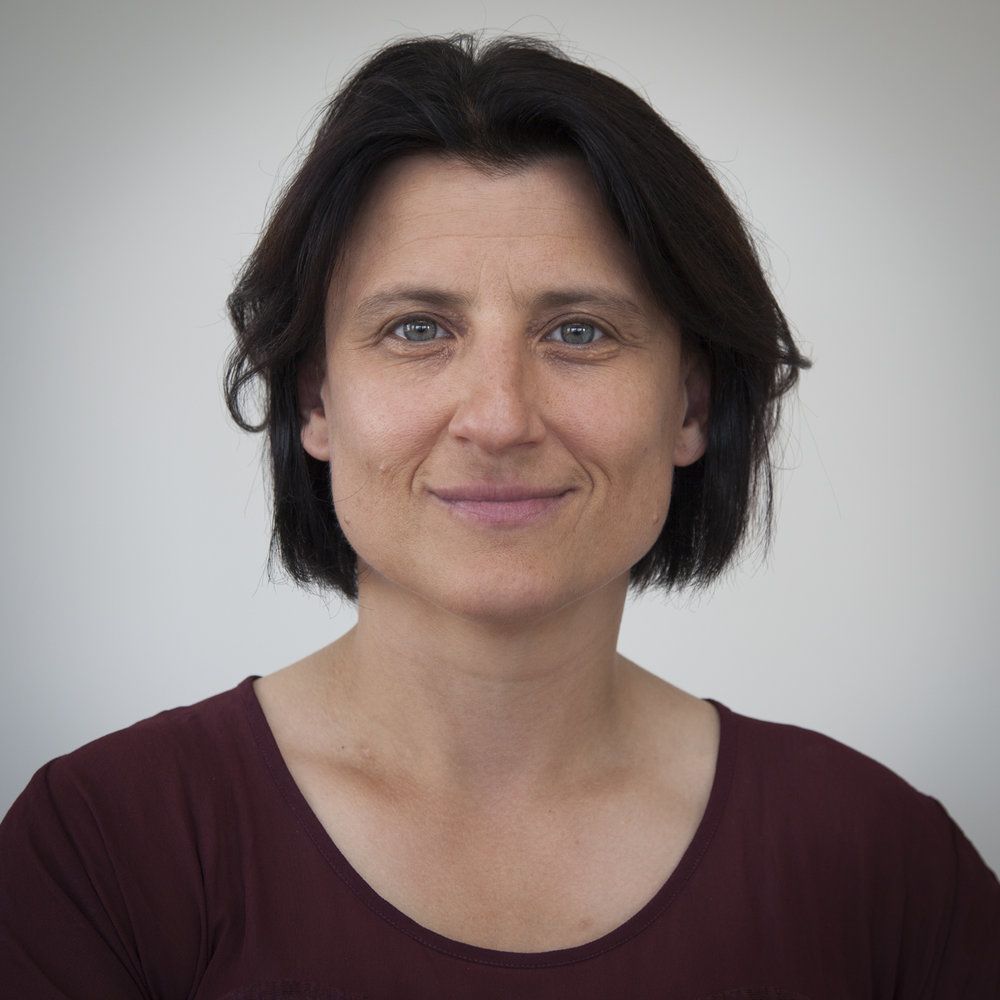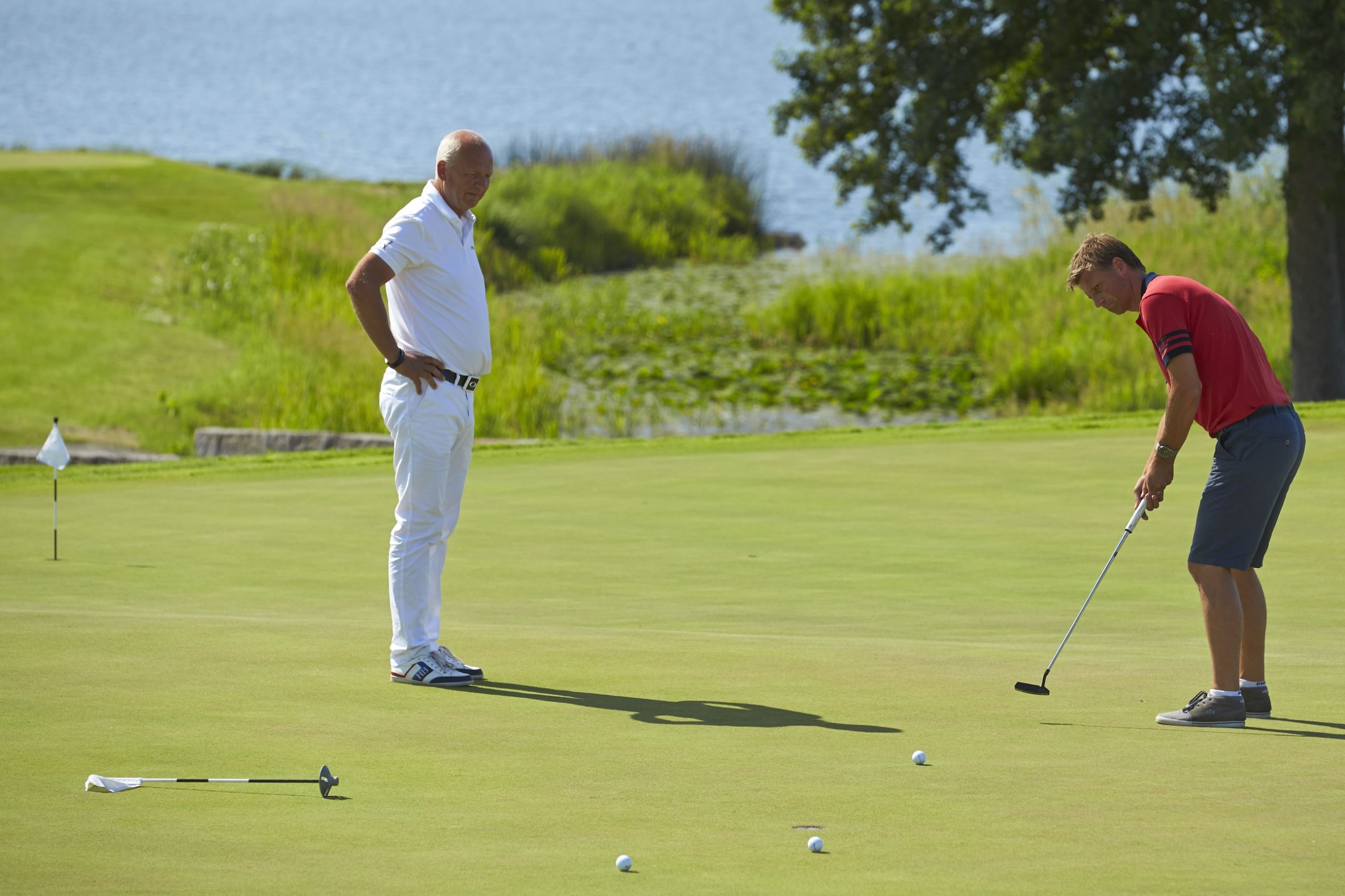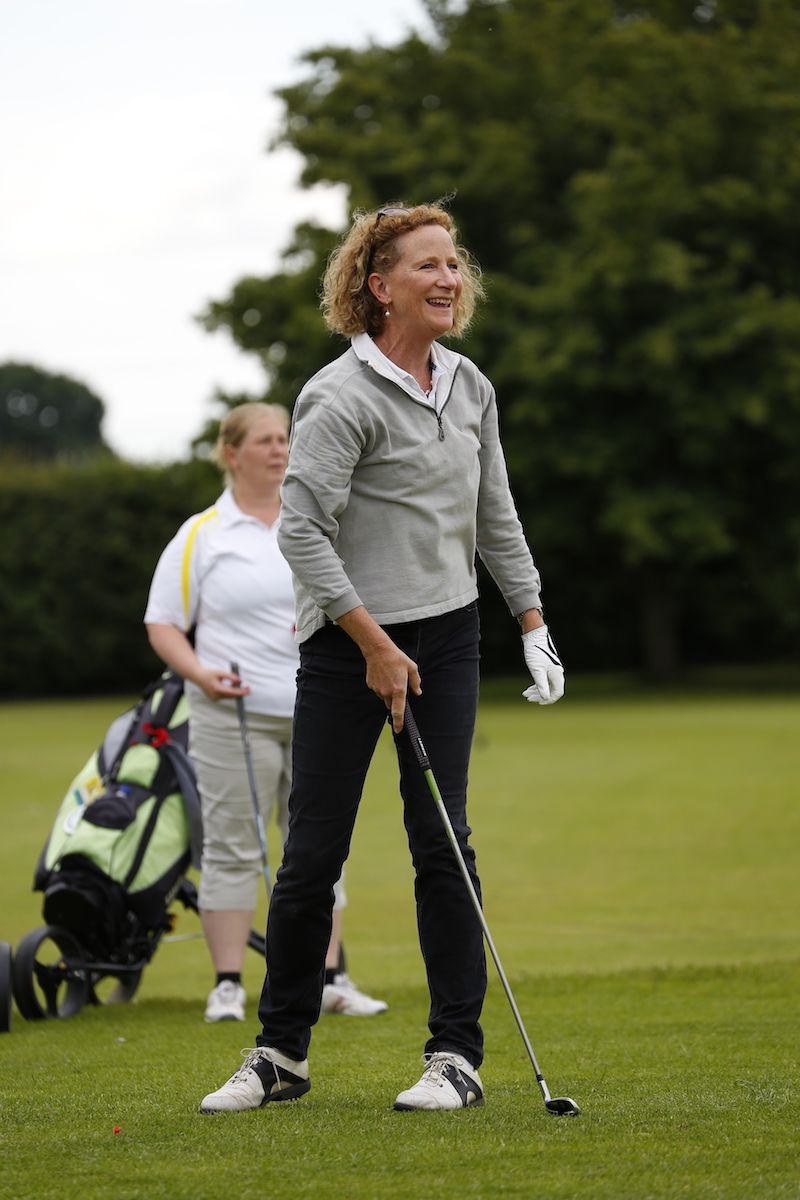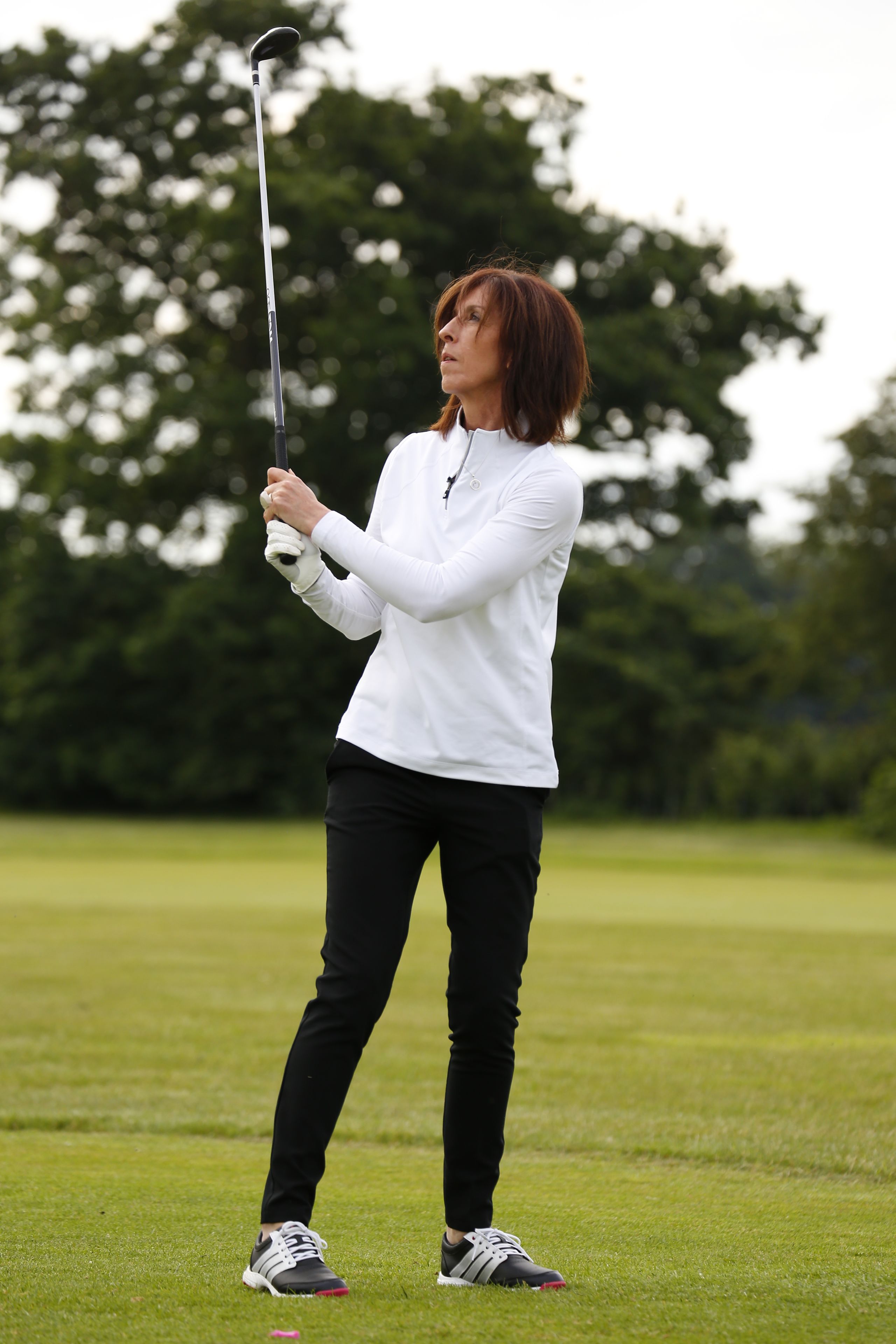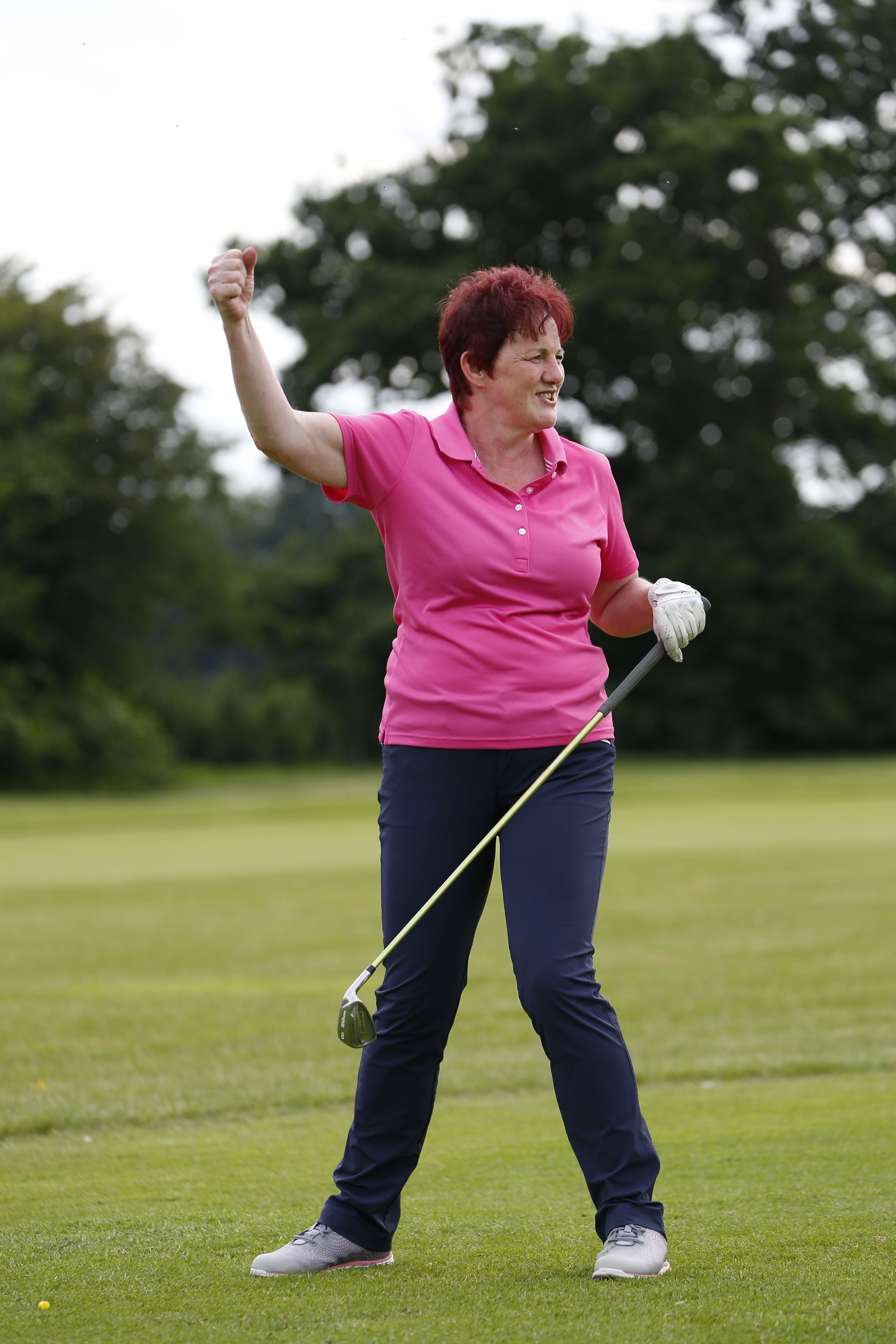 "Historically, golf has been built by men, for men and to the needs of men," says Chyloe.
"That's all sport. If you look at the first Olympic Games, women weren't even allowed to participate.
"When we have let women into sport, we've generally tacked them on the end. So women have had to adjust their needs to suit the culture of whichever sport they are choosing.
"Historically, golf has been built by men, for men and to the needs of men."
"What we need to do in golf, if we are going to move forward and have a future proof sport, is deconstruct our culture. 
"The origins of golf's culture are steeped in masculinity and the needs of men. It's our past, a product of our time in history — but it doesn't have to be our future. The best bit about that is that we get to choose what our future will be.
"Our culture needs to be led by the needs of people. All successful sports are being participant-driven."
Listen to the full interview with Chyloe here:
Chyloe Kurdas, Female Engagement Senior Manager for Golf Australia, was speaking by telephone to Syngenta Growing Golf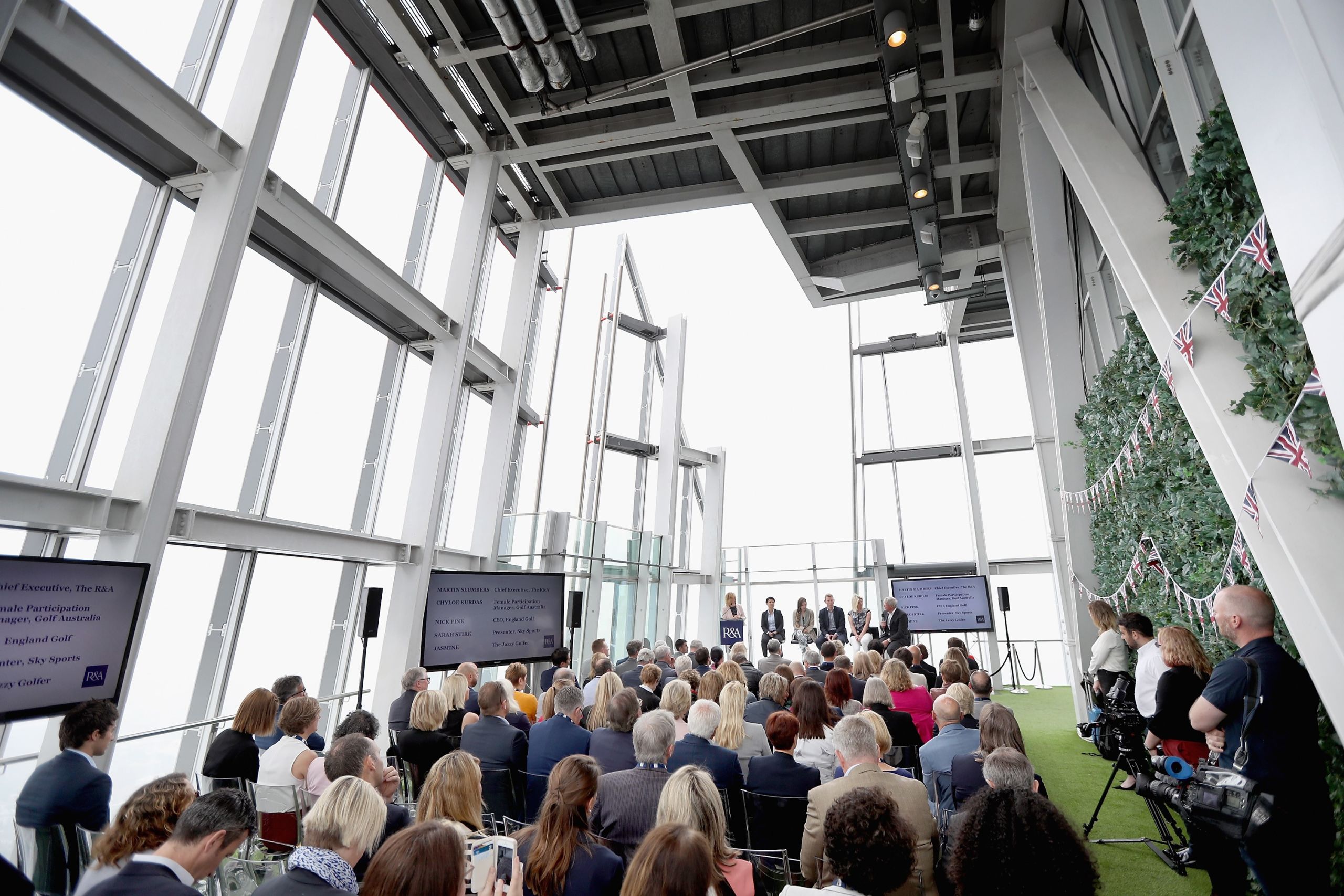 This sentiment was perfectly encapsulated in the launch of the R&A's Women in Golf Charter at The Shard, London, in May 2018, where Chyloe Kurdas was invited to speak.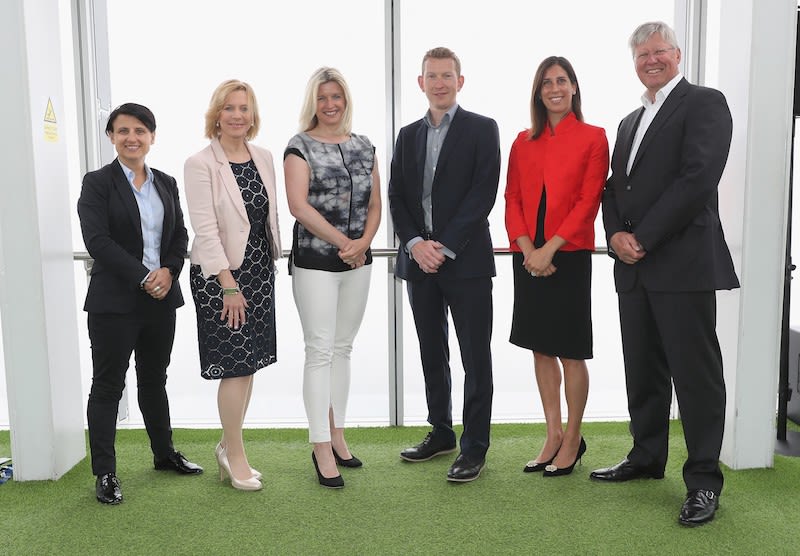 The R&A – formerly an all-male body known as the Royal and Ancient Golf Club of St Andrews – is now taking a forward-looking lead among governing bodies to change golf's culture and increase inclusivity.
Not just because it is the right thing to do, but because if golf is to be economically sustainable it has to answers the needs of people. All people.
A $35 billion opportunity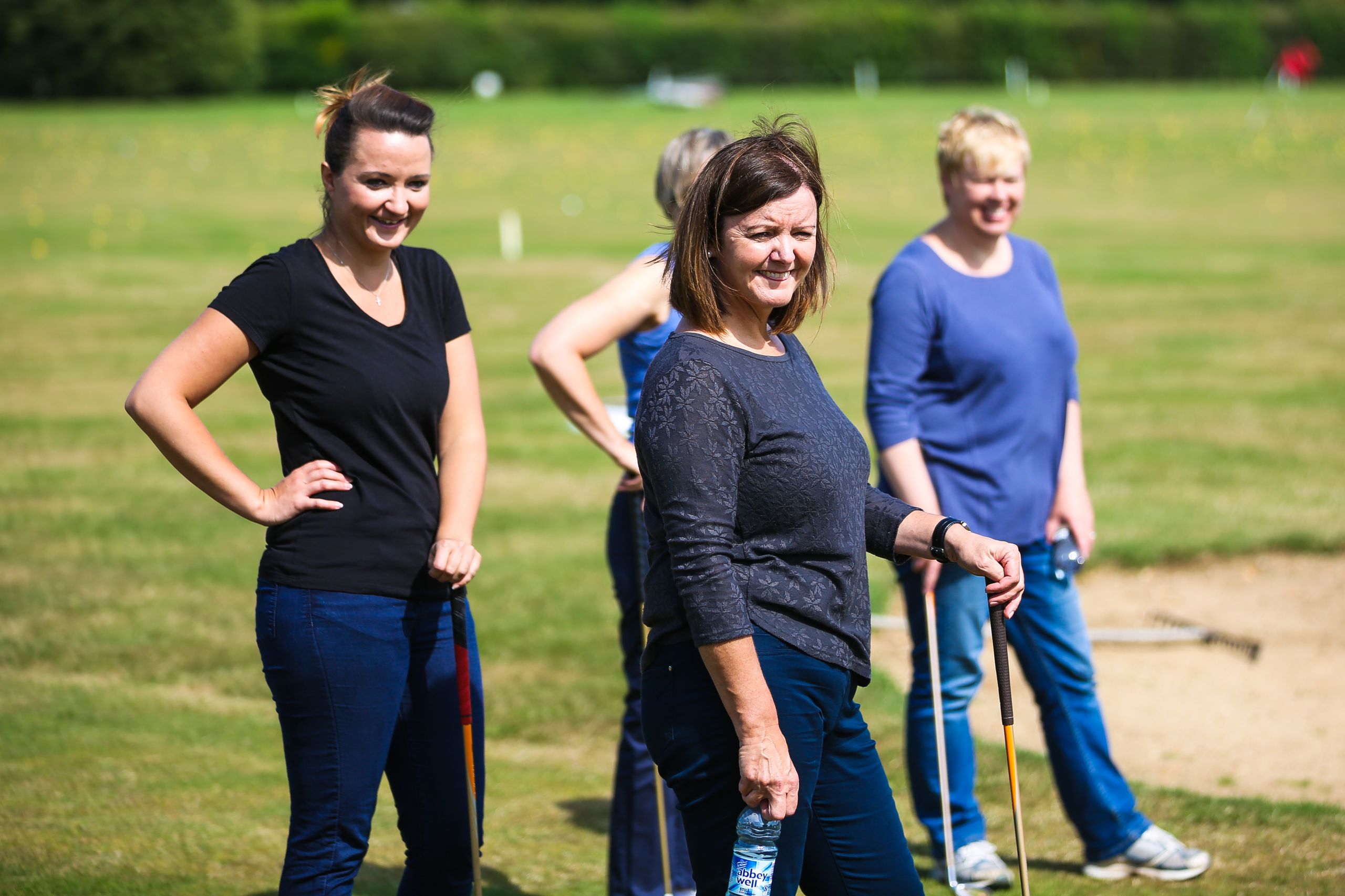 As a 2016 report by Syngenta revealed, the global market potential of increased female participation could be worth up to $35 billion a year.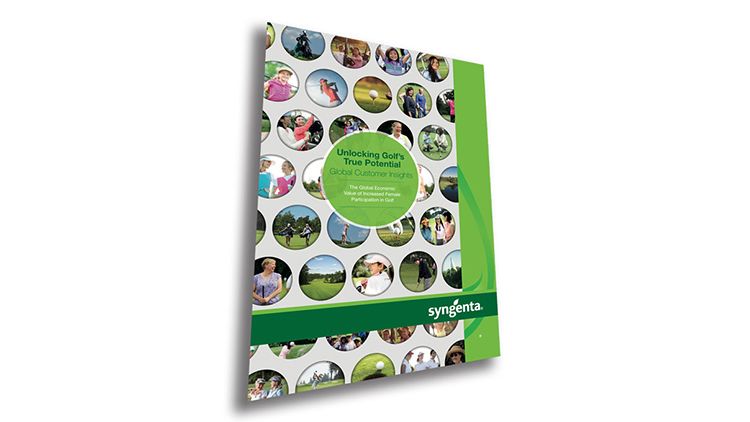 View Report: The Global Economic Value of Increased Female Participation in Golf
However, according to Chyloe Kurdas, women play a far more significant role. They are more than individual customers; they are introducers and bring others with them.
In fact, they are the key to unlocking the long-term benefits of family golf.
"If we don't get her, we don't get her family."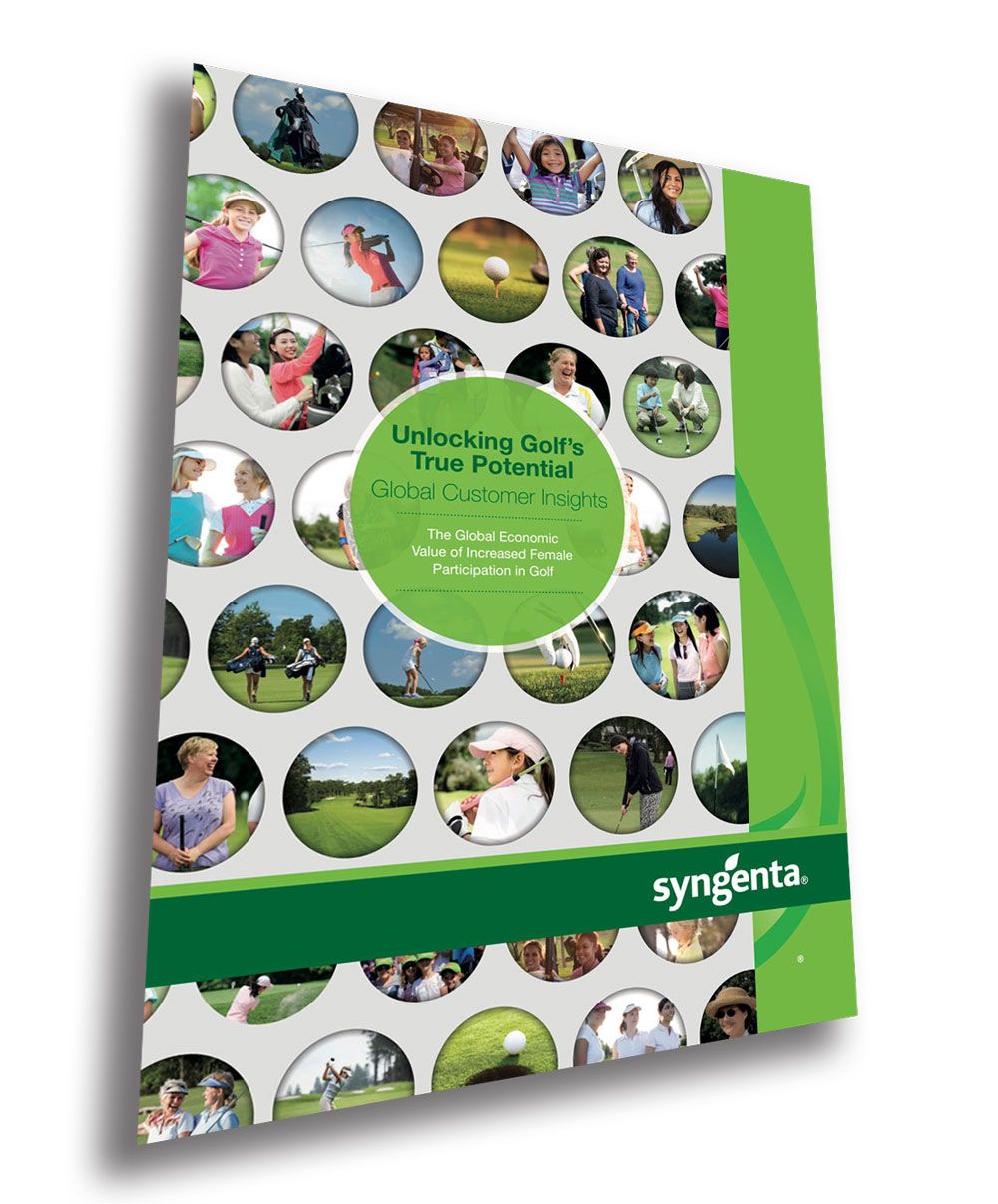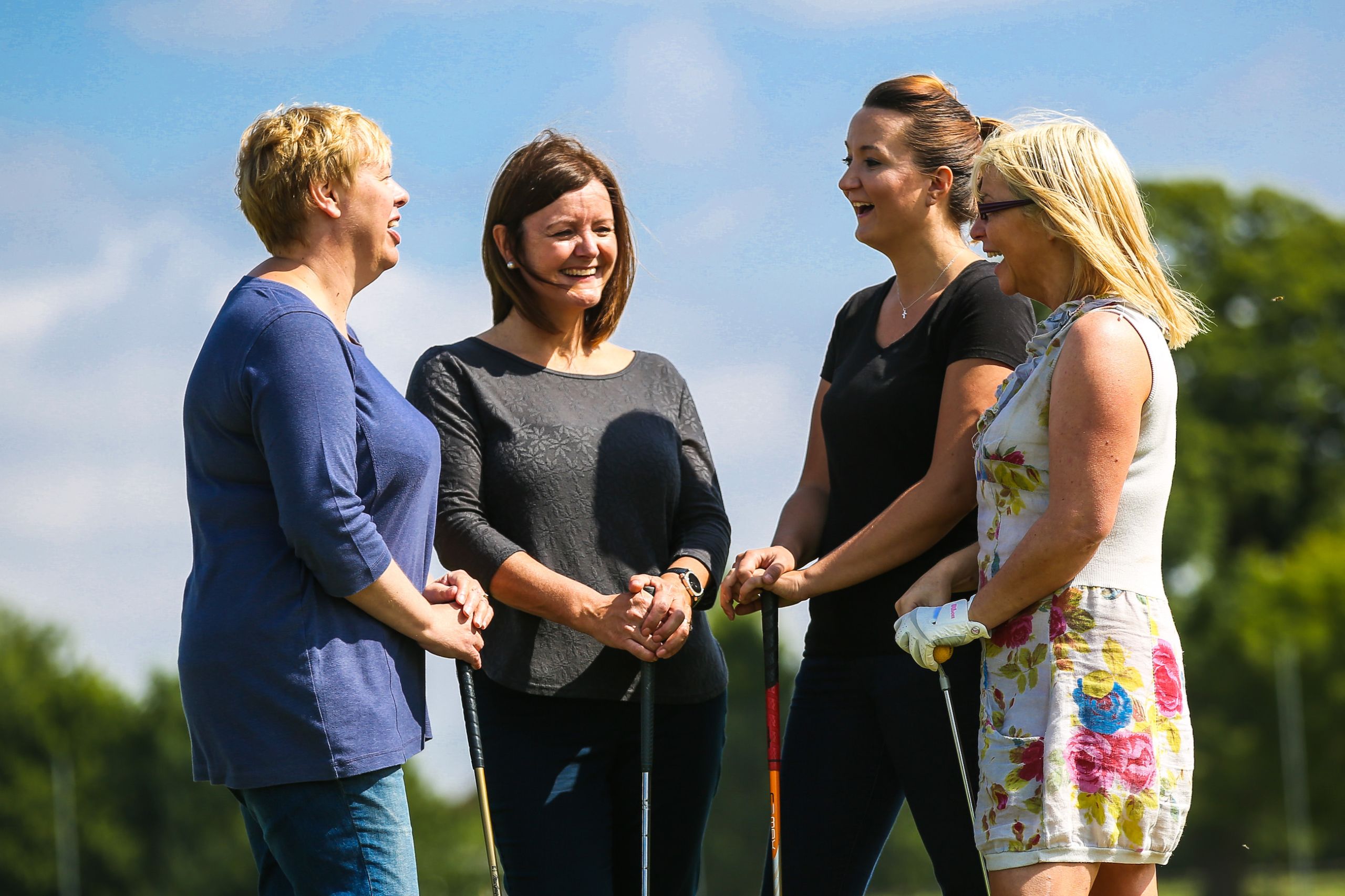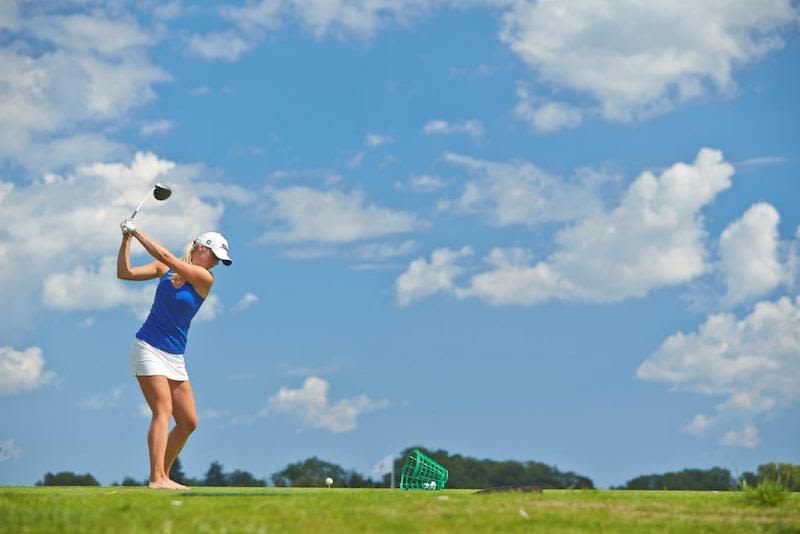 Women are the connectors
"Women are socialized to be the connectors within our families," Chyloe Kurdas continues. "We are great connectors within our social spaces, we are often the ones who connect people together; that is part of how we have been socialized.
"So, when we choose to engage more women in the sport, we also get the strategic advantage of the skillset and experience that women bring – and that is, they bring others with them.
"When we think about the family context and the role of a woman within a family, if we don't get her, we don't get her family. And that's critical."
Syngenta's research proved the point. It revealed that women are 38% more likely to introduce their children to golf than men.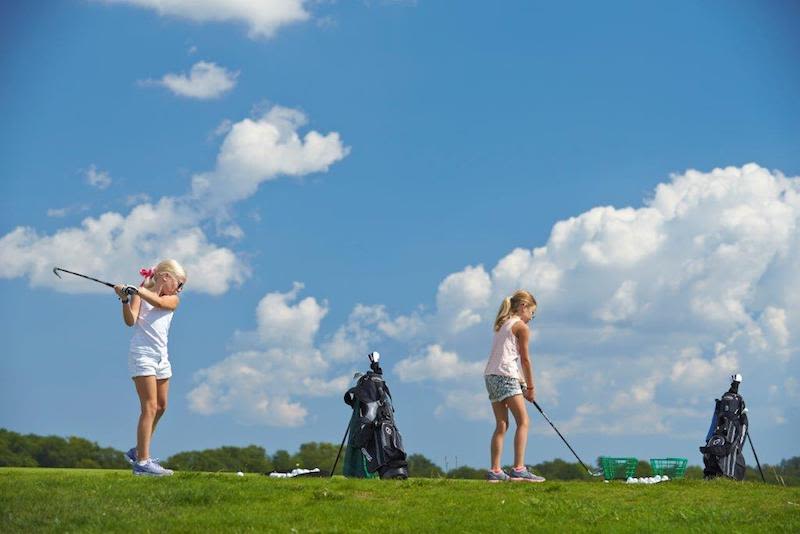 "Women are 38% more likely to introduce their children to golf than men."
What Syngenta's research also showed was that family responsibilities (30%), as well as cost (30%), were the primary reasons female golfers left the sport.
Kurdas explains that while women are more likely to bring others along to golf, including family, the converse risk is that if the experience is negative it will result in more being deterred. 
The paradox golf faces is that spending time with family is one of the factors that appeals most to prospective female players. Yet if a golf course can't provide that experience, it becomes the reason many female players leave the game.
Can golf be relevant to modern family life?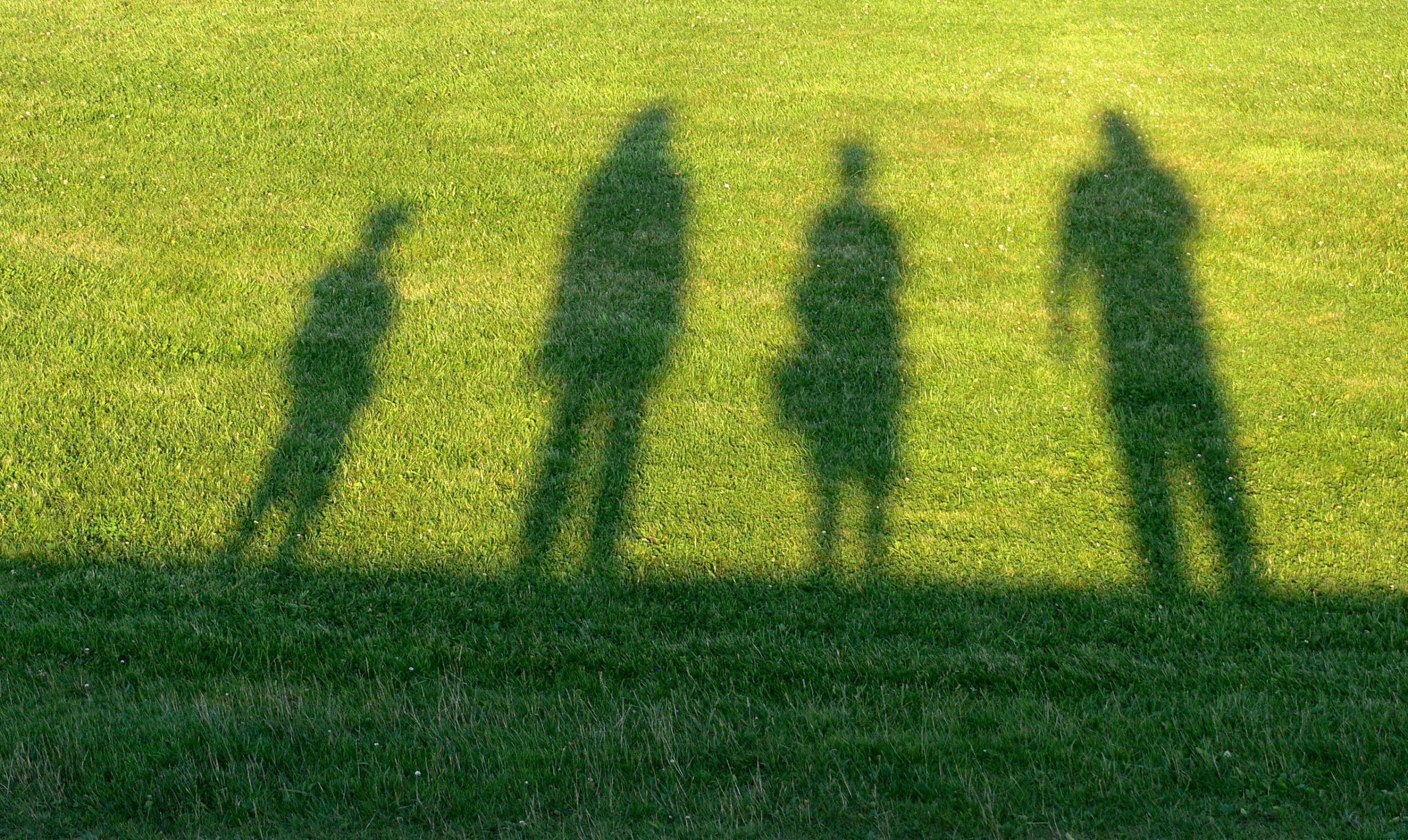 So, can golf be relevant to modern family life?
"Absolutely," says Kurdas. "But it's about cultural expansion and doing things we've never done before. We have to modernize the sport to provide an offering for anyone in the community; not so that you have to fit into a little niche of delivering the sport – 18-hole golf, five hours, you must have a handicap.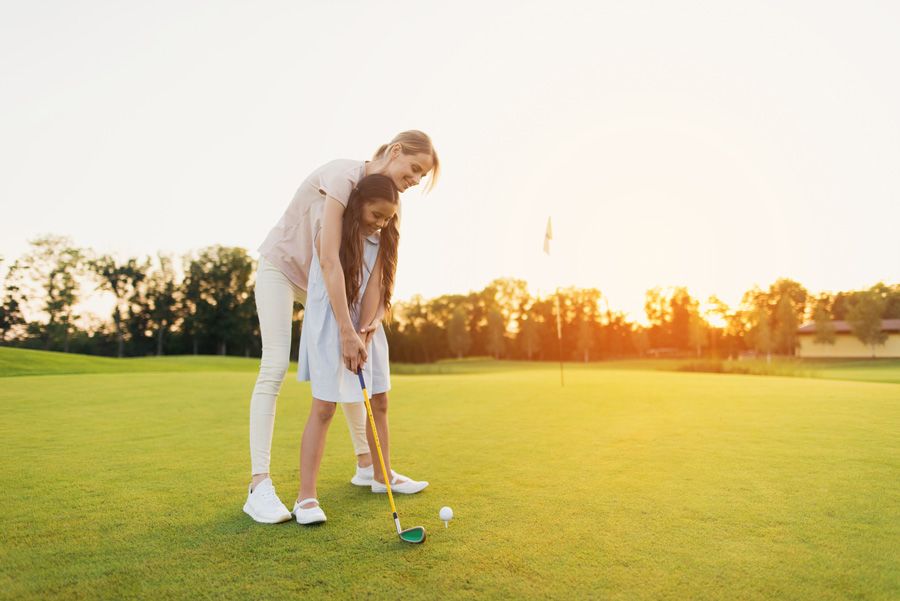 "If we want to attract a younger and family based market, we have to give them a product that they want to buy."
"For me, I have absolutely no interest in playing competitive golf. I play golf because it enhances my mental health – it's mindfulness and movement. I like to walk around my local 9-hole public course. It's open, it's inclusive, it costs me AUS $18. 
"80% of Australian golf club members are 55 years and over, but if we want to attract a younger and family based market, we have to give them a product that they want to buy.
"I really love the game. I'd like to play more and get a little better, but I haven't joined a golf club because I've yet to find a product in a golf club that suits my needs.
"Who else are we missing out on?"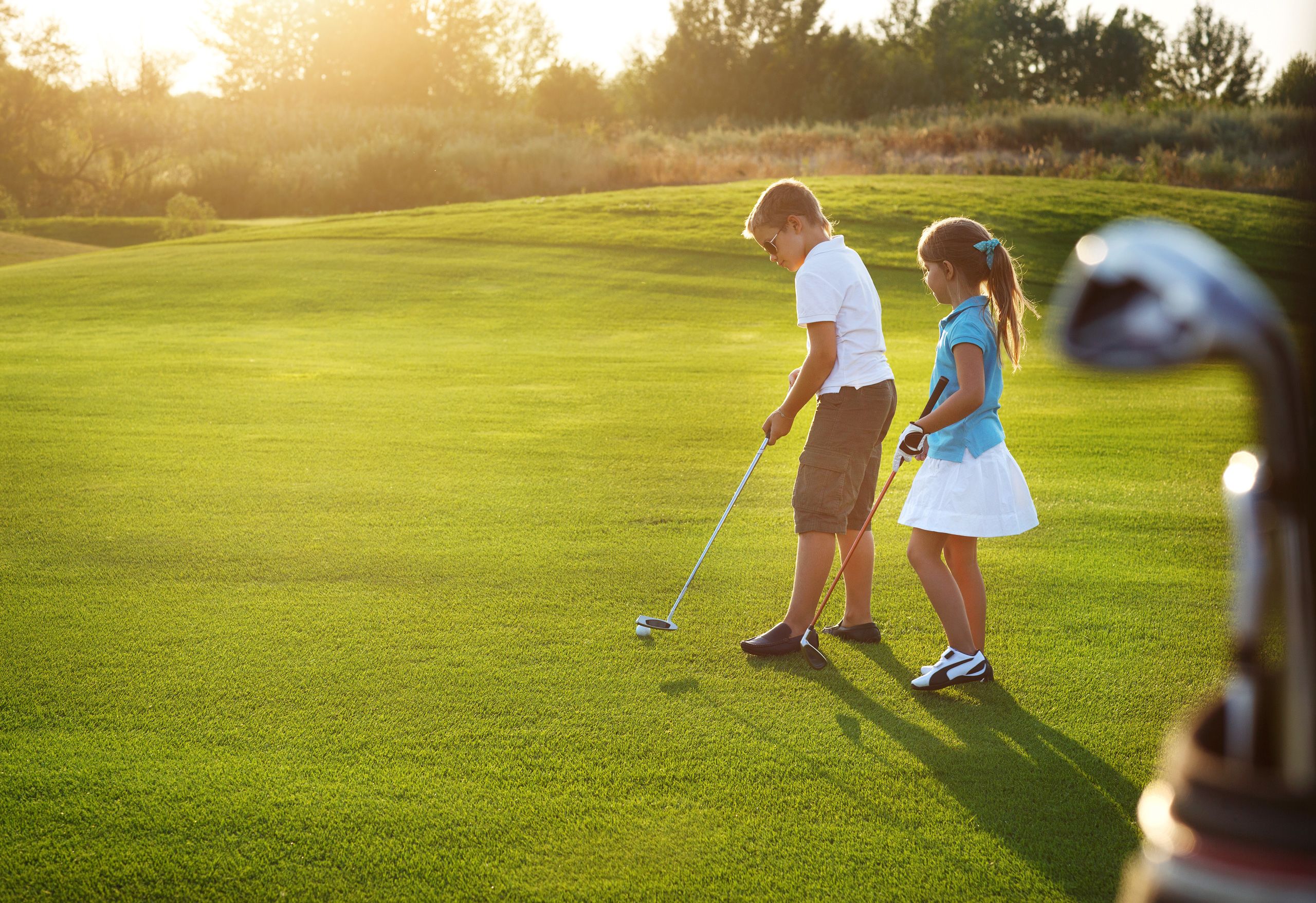 Making golf family-relevant
Case Study: Gaudet Luce Golf & Leisure, UK
Gaudet Luce Golf & Leisure Complex in Worcestershire, UK, is an award winning venue with an 18-hole golf course, 9-hole short course and provides coaching for around 150 children per week.
It also has a nursery and a hairdresser, where some of the children have their hair cut, as well as FootGolf and Disc Golf.
It's a modern venue which has thought carefully about how to address the needs of modern customers – especially families.
Watch a video about Gaudet Luce, first broadcast in 2014:
"Golf is a great thing for families to do together, but we understand that it's hard to keep any child's attention for four hours," says Alec Fernihough, Director.
"That's why we have the 9-hole short course, and we also have a flexible approach with our 18-hole course, where guests and members can come and do a loop of three, nine or 12 holes."
"Busy parents or families can come in for an hour, or however long they have, and find something that works for them."
"Having a registered day nursery on the complex means our youngest juniors are three years old."
Alec Fernihough continues: "Having a registered day nursery on the complex means our youngest juniors are three years old. They are often out on the putting green in their hi-vis vests. It's just great to see.
"Our junior programme is so important because it brings vibrancy to the club.
"Some of our kids come into the junior program from school, then a sibling joins, and eventually their parents join."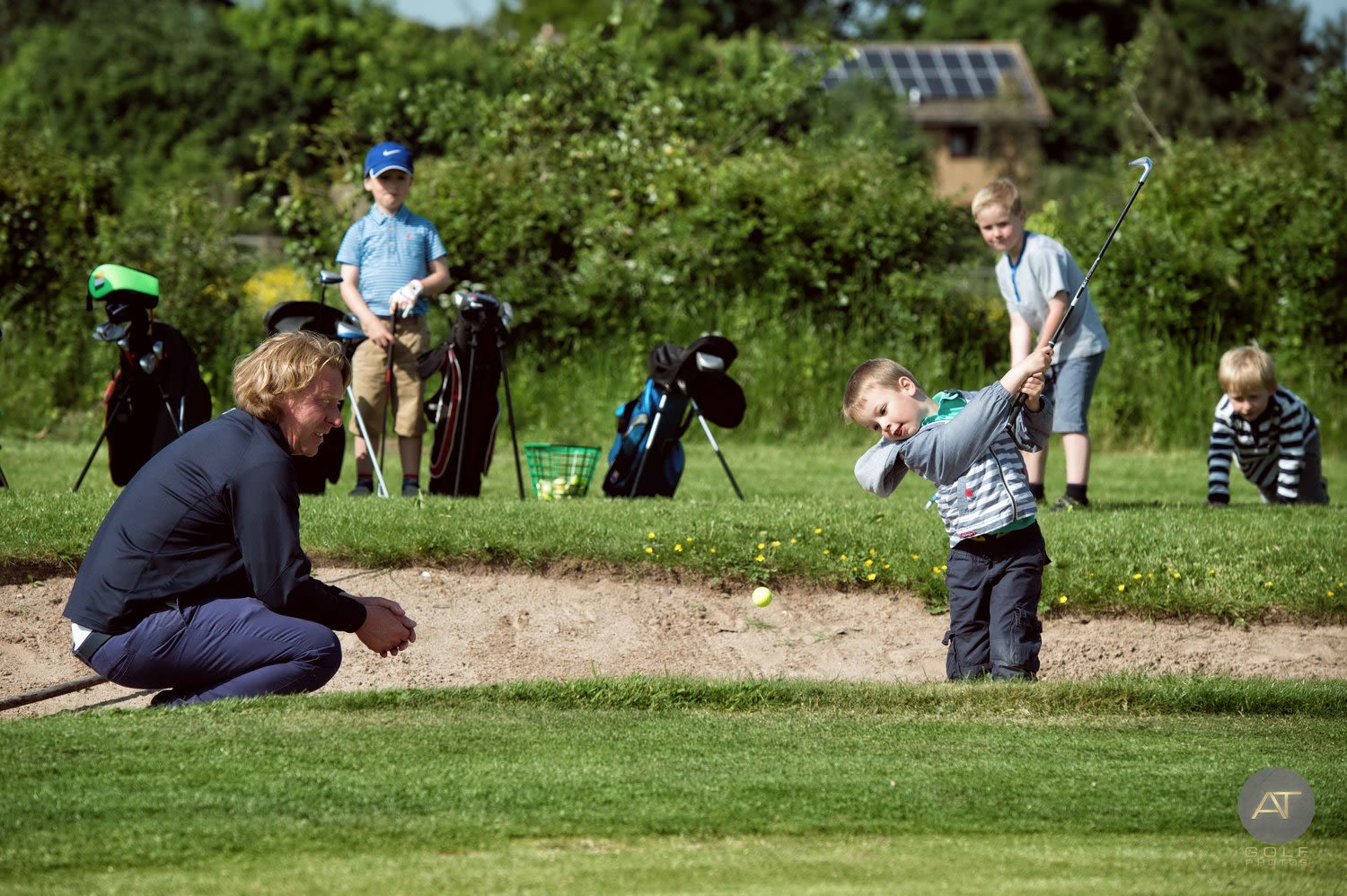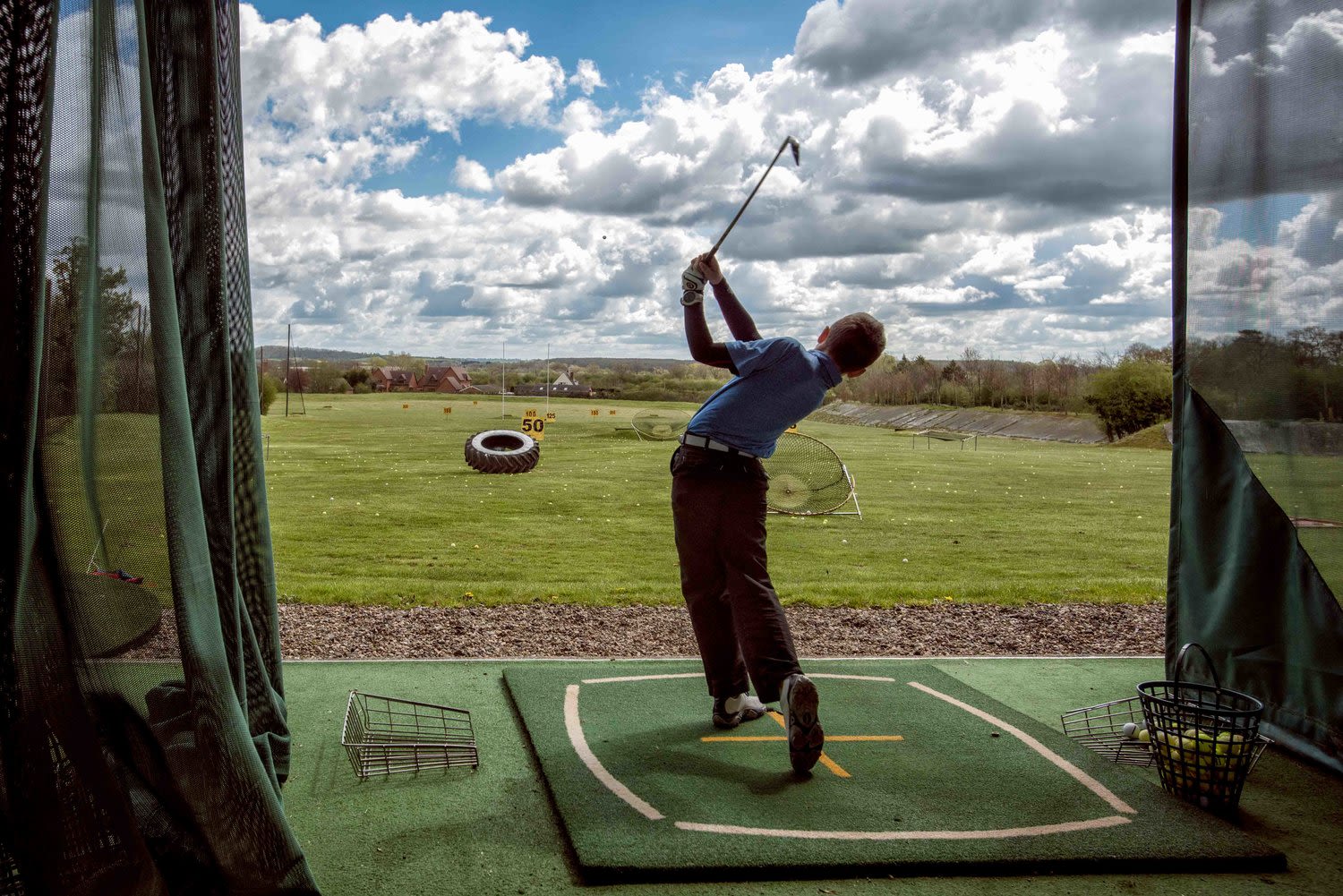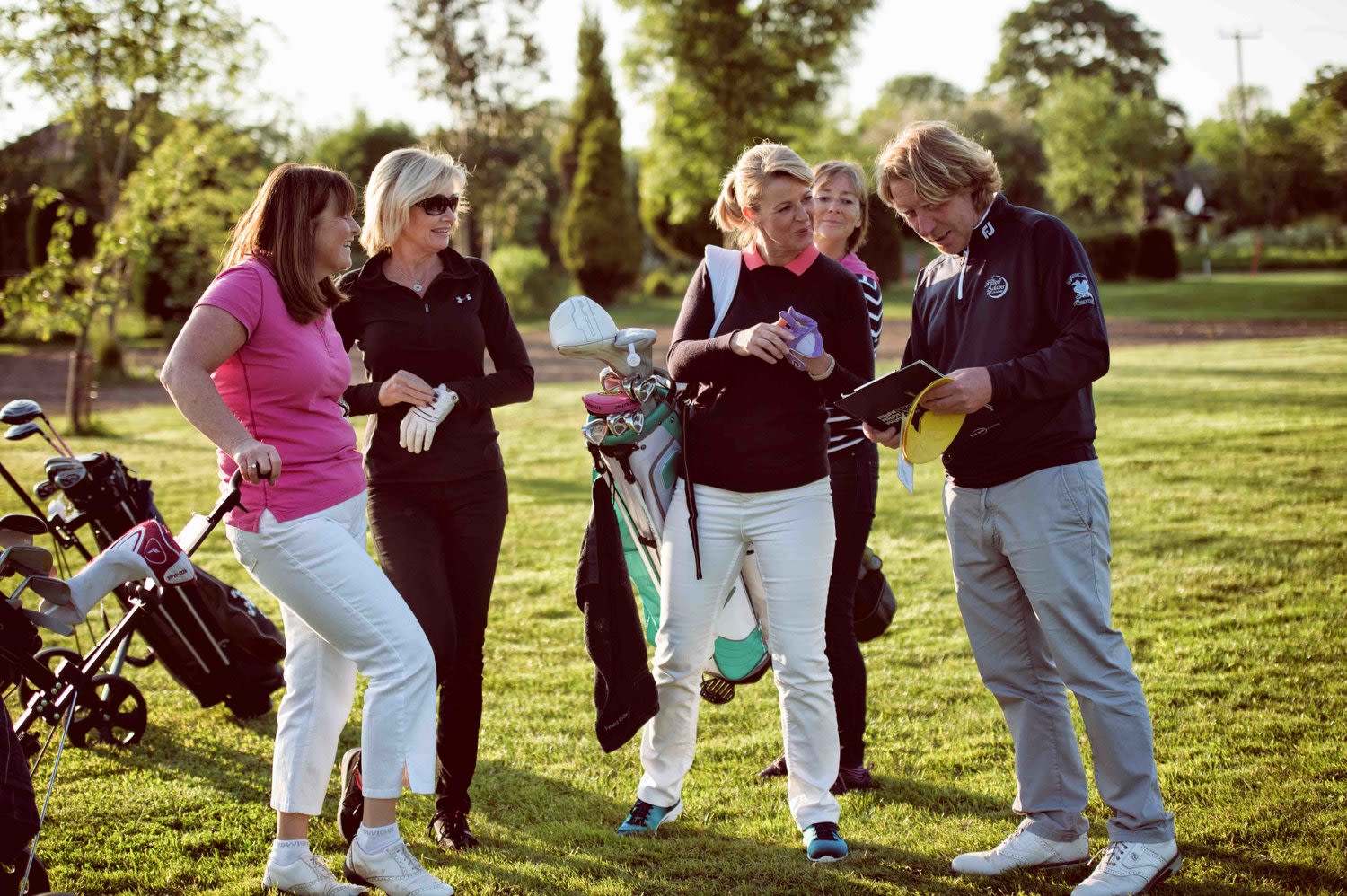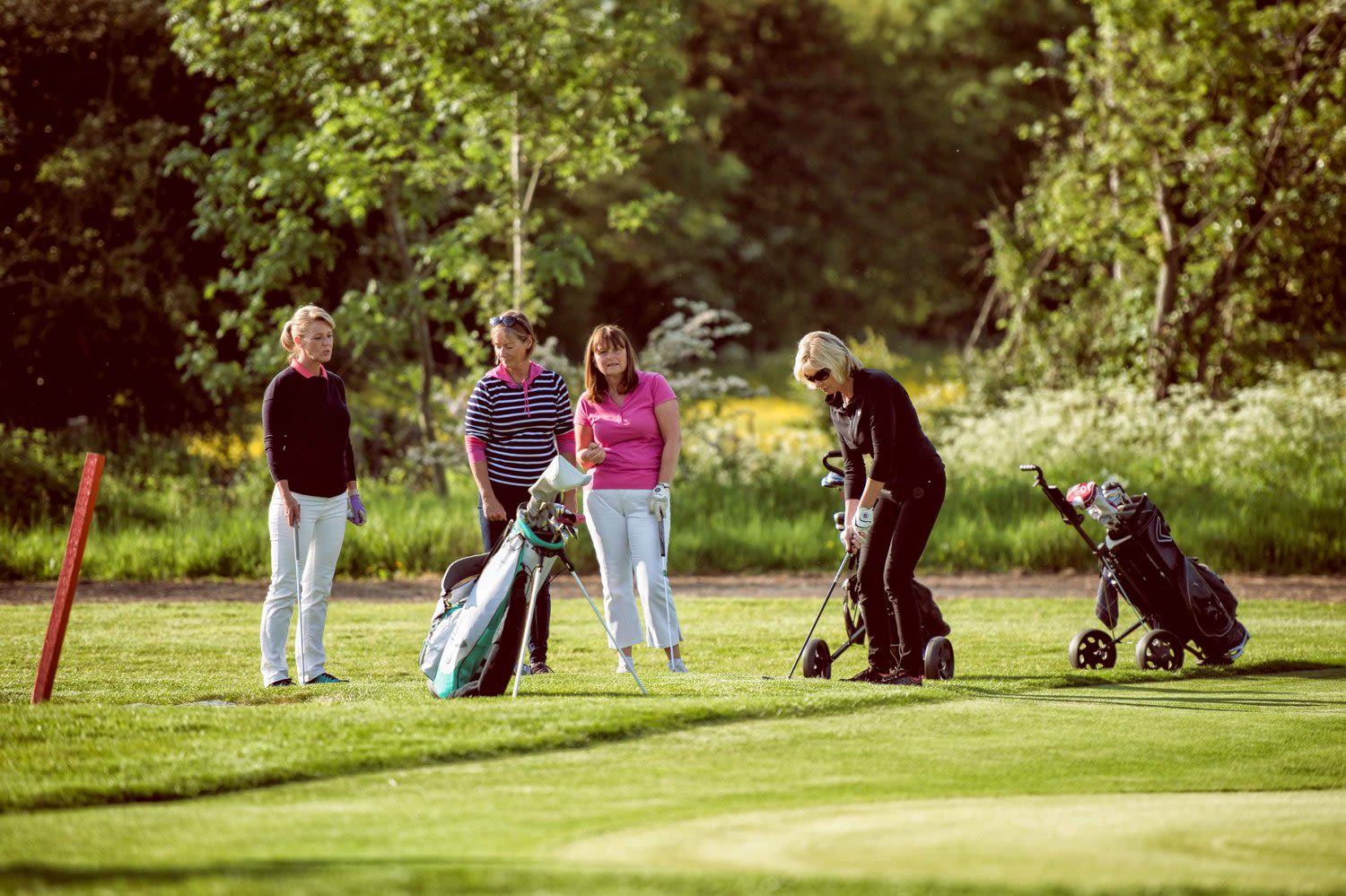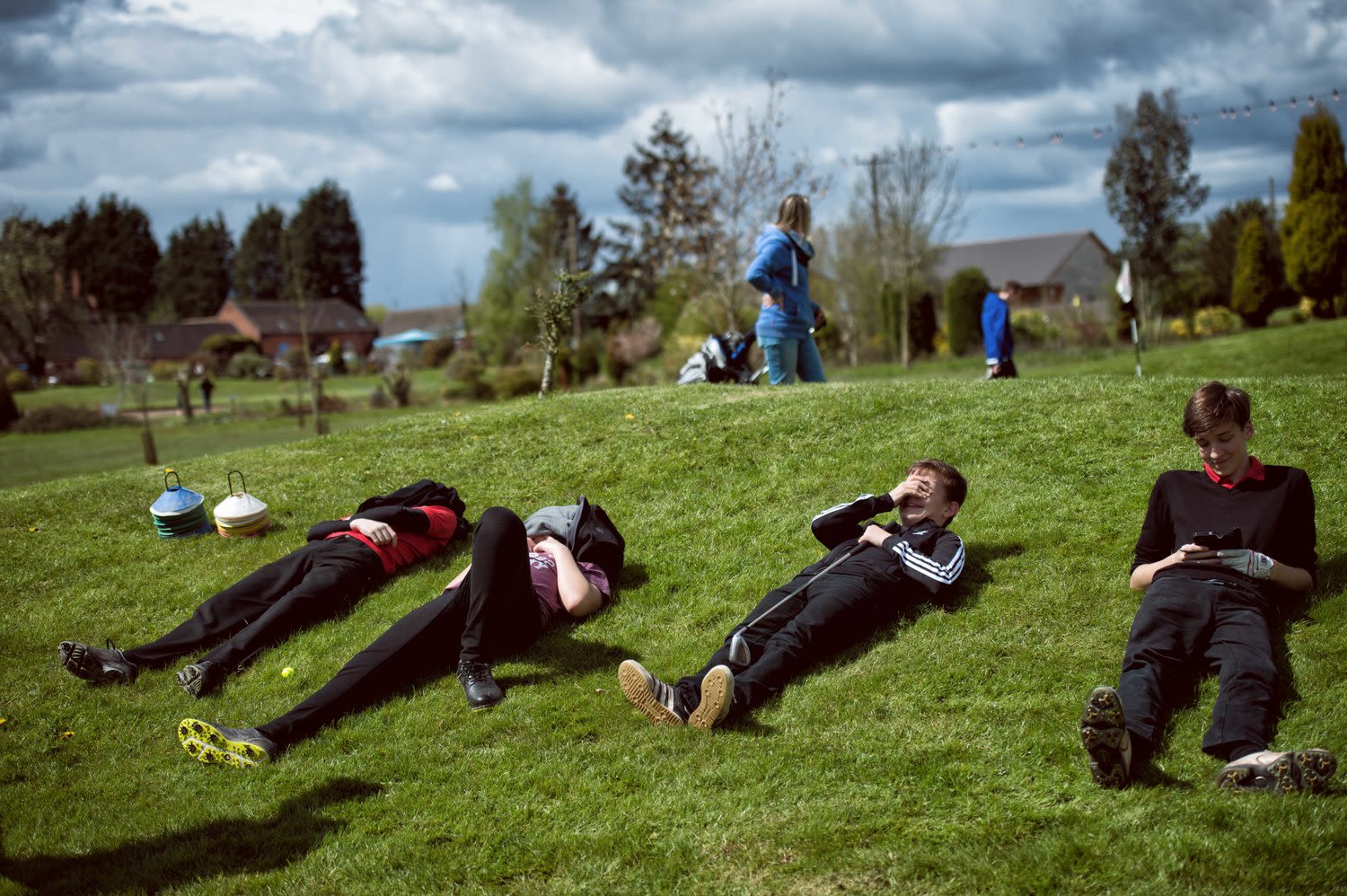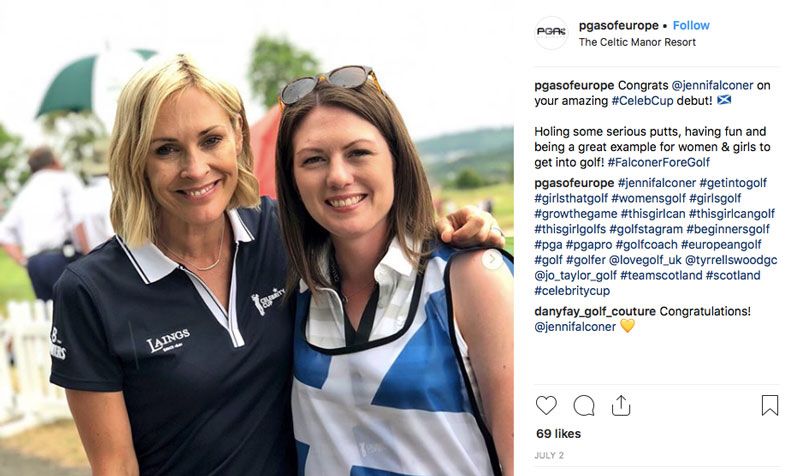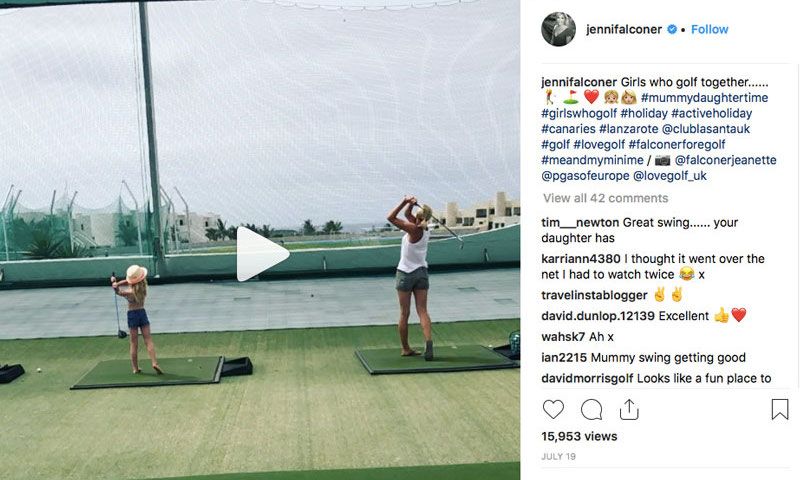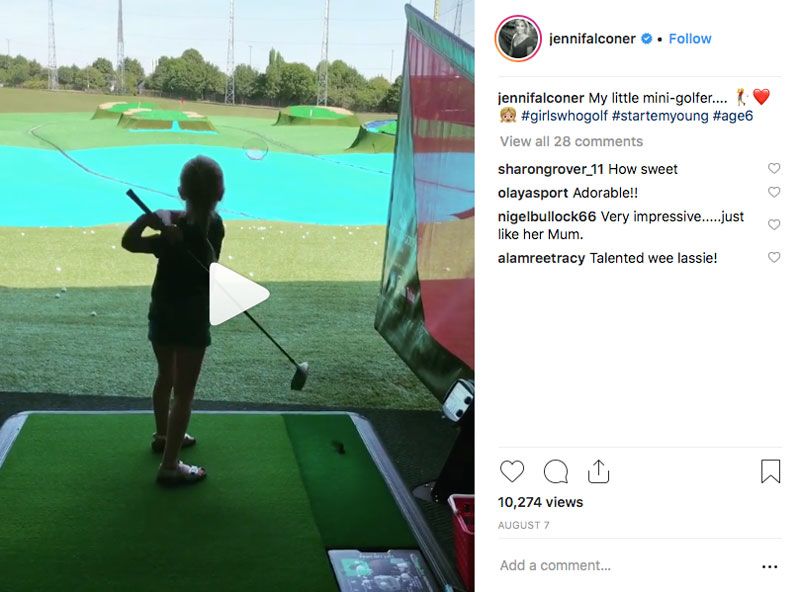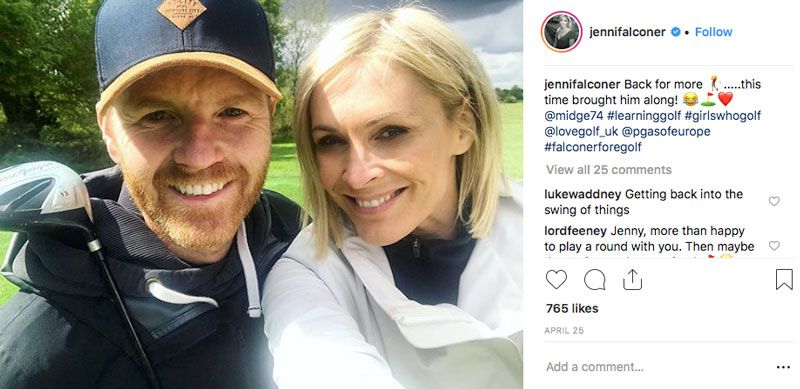 Jenni falls for golf
New golfer story: Jenni Falconer
Scottish radio and television presenter, Jenni Falconer, is a working mum who started playing golf at a female-only coaching program, love.golf.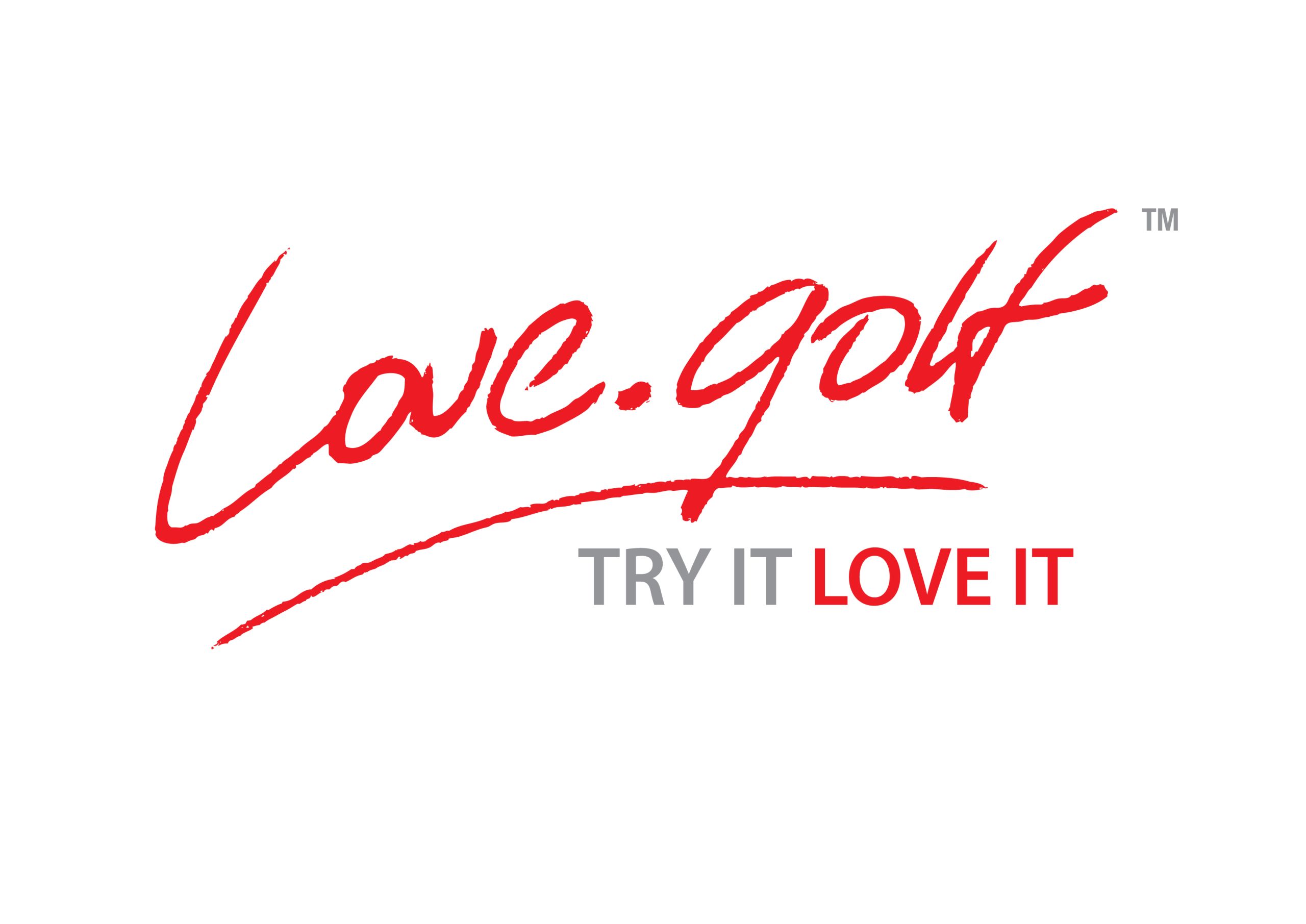 As a result, Jenni has now introduced her six-year-old daughter and her husband to the game so they can go to the golf course together.
She might have taken up golf at a younger age, but while most of her family played, she never tried the sport because it wasn't something that other girls and women around her were doing.
She also found the rules and dress codes to be intimidating and excluding.
However, in early 2018, Jenni set herself the challenge to take up golf and play in a competition by the early summer.
The PGAs of Europe introduced her to love.golf, a female coaching initiative which aims to break down the barriers that often keep women and girls from the game, as part of a campaign to promote golf to women, while acknowledging the struggles that they can face along the way.
Jenni documented her journey in order to spread the message that golf is a game which women can play and love.
Jenni's love for the game is evident and her story has become a glowing example of the power and value of engaging with potential female golfers.
Not only has she become a lifelong customer herself, but the way she has brought the rest of her family into the game with her is a demonstration of why female participation is so important for the industry.
Video: Watch Jenni's story.
Female focused products
Case Study: The Boulders Club, Arizona, US
The Boulders, near Phoenix, Arizona, is a destination resort with two championship golf courses.
While open to all of the family, The Golf Club at Boulders has seen great success with a creative new approach that is aimed at engaging both new and established female golfers.
"We have definitely focused on engaging female golfers by instituting a range of golf programs geared towards women," explains Ryan McKay, Director of Golf Operations at the Boulders Club.
"One of the key things we have done is to integrate a range of golf-based programs into our spa and fitness class timetable, including Golf Fit, Golf Stretch & Conditioning, Golf Reflexology, Golf Yoga, Corefit Fore Golf, as well as Water Resistance Training which is tailored to a golfer's individual needs.
"We believe it's important to continually offer and upgrade a curriculum that is designed for every type of golfer. We do our best to appeal to the new golfer, the lady golfer, the experienced golfer, junior players, and golf instruction for families and couples depending on the season.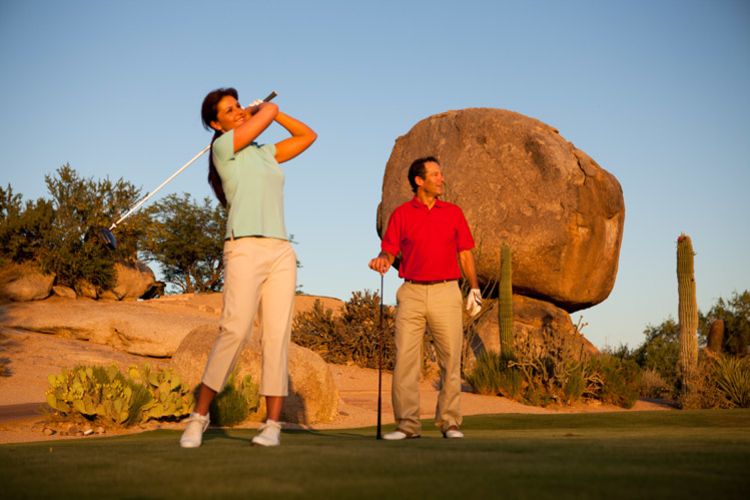 "Our approach has seen an increase in female golfer guests, as well as an increase in membership for both men and women golfers."
The Boulders also offers two new faster-play golf options. The North and South courses now each offer nine holes of play from the aptly named 'Pebble Tees', which feature distances of 100 to 200 yards and are less intimidating for newer golfers.
"There's an assumption that you must play 18 holes of golf," Ryan continues. "Newer golfers are often discouraged, feeling that the game is difficult and they have to make this big commitment to braving it out for hours on the course. The short courses make it less stressful, more fun and easier to get into the game, and have been very popular among new female golfers."